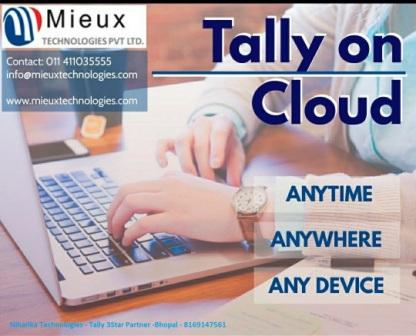 Fast. Simple. Secure
ACCESS FROM ANYWHERE
Hosted on Tier III & IV Data Centers, running on Genuine Windows Server 2016 platform, and available through multiple protocols – RDP, JAVA, HTML5. Access your Tally from Any OS & Any device.
ACCESS FROM ANY DEVICE
You may use Thin Clients, Desktops, Windows, Mac, Linux, Android, iOS anything, It simply works perfect. An Ideal solution for Multi Office / Multi Branch business setup.
HIGHLY SECURED
Firewalled networks, Encrypted Data Flow, Dedicated IP Addresses for every instance / customer. A highly secured infrastructure for you to be relaxed about your Tally & Data.
REMOTE PRINTING
Thanks to AppAnywhere Universal Printing. You can create Invoices, Ledgers, etc. in Tally running on Cloud; and print it on your local printer, connected to your PC in your office. No printer drivers required, supports all the printers.