HRMS Software
Bring simplicity, speed and efficiency to all repetitive HRMS functions. Deliver world-class employee experience. Get operational HR out of the way, and make time for high-value work.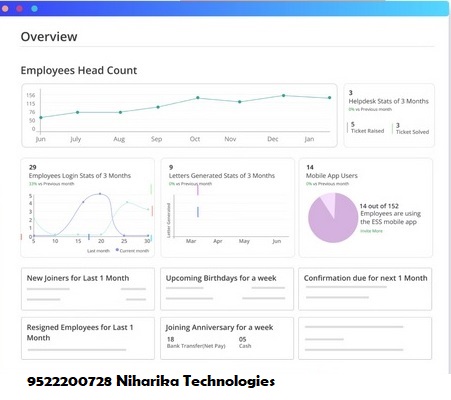 Automation: Eliminate all the heavy lifting in HR, banishing repetitive, time-consuming tasks that are the bane of productivity.
Centralised Employee Database: Eliminate inconsistencies, duplication and clutter in employee information with greytHR. Enable improved productivity and decision making.
Employee Self Service portal: Give employees the power to help themselves. This makes for happier employees, while freeing up valuable HR time for business critical work.
Bella, the friendly chatbot & Employee Helpdesk: Ensure that all queries and grievances are handled in a timely and professional manner. Foster accountability and enhance employee satisfaction.
Employee Lifecycle Management: From onboarding and confirmation to exit, and everything in between – letters, documents, background verification, ID proof, salary revisions, income tax, etc.
Workflow, Task Management & Checklists: To improve process quality and ensure timely completion of activities.
Power tools: To manage assets given to employees, streamline the KYE (Know Your Employee) process and enable easy data gathering and organised automatic record keeping.
Discover the magic of Employee Self Service through greytHR's web portal and mobile app. Reduce the workload of the HR department while delivering a world-class employee experience and boosting employee satisfaction.
Anytime, Anywhere Access: Employees' access to personal information is now at their fingertips – payslip, policy, form, tax information etc.
Social Posts & Feeds: An environment to interact with colleagues
Workflows: Automate HR processes and enforce policies automatically with multiple customisable levels of approvals, escalations and monitoring
Employee Directory: A database that helps employees know their colleagues better
Bella, the Friendly Chatbot: For instant assistance and guidance
Employee Helpdesk: For quick handling of situations, grievances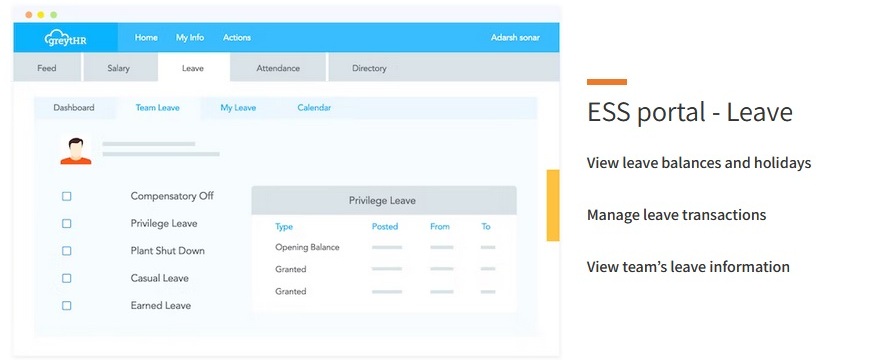 PRICING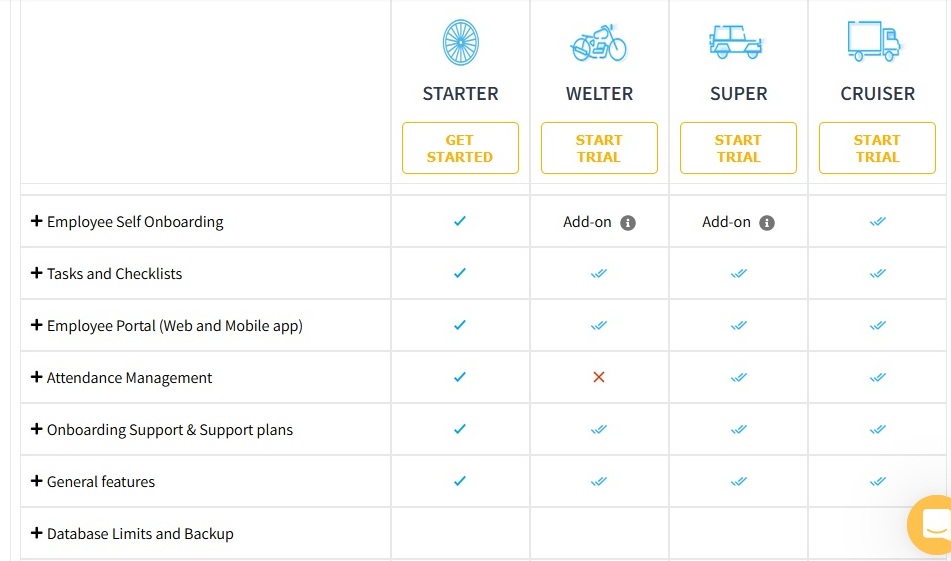 PRODUCT DETAILS IN SHORT