Open TallyPrime and enable the Payment Request feature:
Pres F11 > Show more features > Yes.
Set the Enable Payment Request to share payment link/QR code option to Yes.
The Merchant Profile Details screen will appear, where you can set up your Merchant Profile.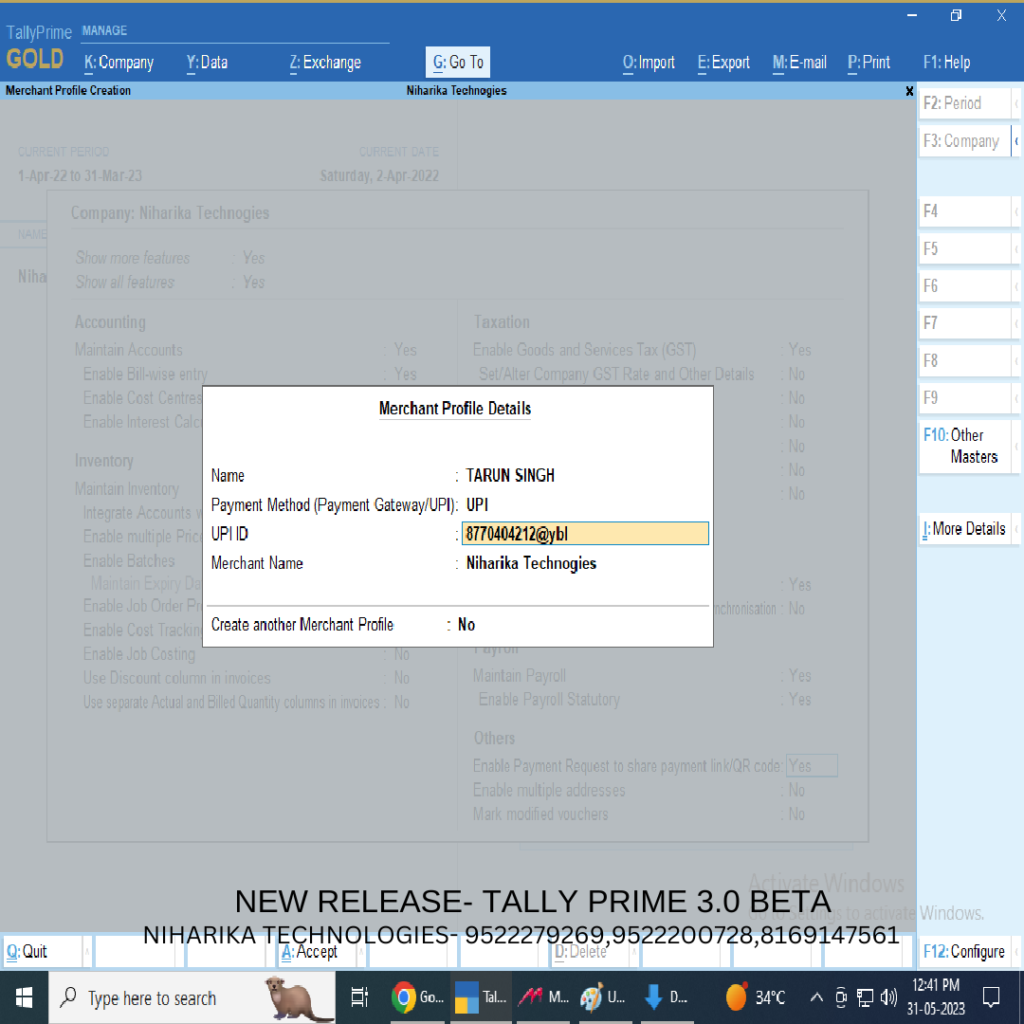 Set up the Merchant Profile:
Under Name, enter the username with which you want to maintain this profile.
Under Payment Method (Payment Gateway/UPI), specify the Payment Gatewaywith which you have registered this particular profile.
Enter the Merchant ID, as registered on the Payment Gateway portal.
Enter the Registered E-mail and/or Registered Mobile.
One or both of these fields will appear as per the Payment Gateway selected.
Under Payment link expires in, set the expiry period after which your payment link will be considered as invalid.
The default period will be pre-filled as per the Payment Gateway selected; for example, 180 days for Razorpay and 365 days for PayU. You can update this, if needed.