Hassle-free platform to transform your society.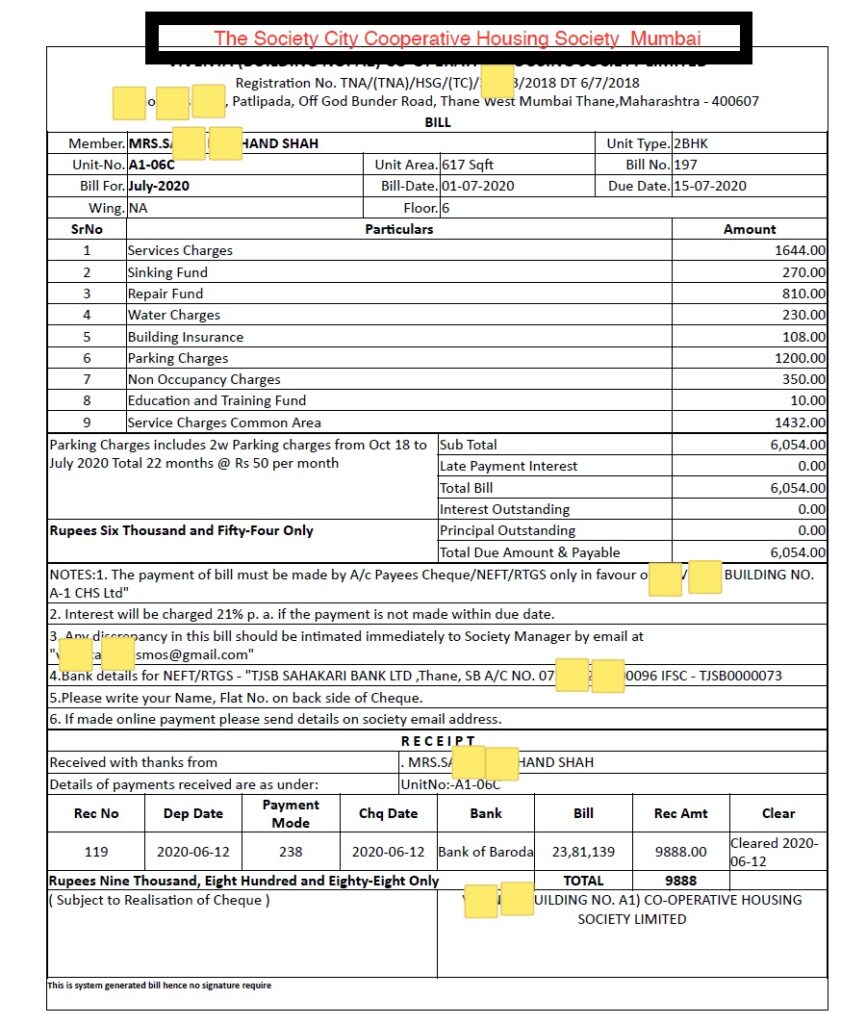 1.Maintain Society Accountancy.
2.Generate Member Bills in single Click.
3.Track Member Outstanding, interest etc.
4.Track Assets and liabilities.
5.Maintain Receipts ,Income ,Expenses, Contra.
6.Maintain online statutory registers.
7.View and Publish Live All Society Report.
8.Documents Management.
9.Notices , Events ,HelpDesk ,Vendor Directories , Facility Mangement.